The Girl Who Sees
A downloadable game for Windows and macOS
Are you ready to uncover the legend?
This 2D point-and-click PC adventure showcases Filipino history and culture amidst the backdrop of Japanese occupation during World War II. This game was created through a 2017 crowdfunding campaign, as well as through the support of the Filipinx-American community.
A young village girl, Quina (pronounced "KEE-nah") Laban, helps a dwarf named Edgar translate a mysterious ancient scroll sought by evil creatures, hoping that uncovering this secret will explain why she suddenly gains the power to see Tagalog words everywhere she turns. The player will embark on quests to help the magical forest, fight mythical creatures of the Philippines, and learn some Tagalog vocabulary.
Our primary target audience are ages 13-30. Game content will contain themes of war that may require parental guidance.
ADVENTURE
Explore the magical forests of Mindanao as you aid local villagers, resolve disputes between magical creatures, and restore balance between the human and magical realm.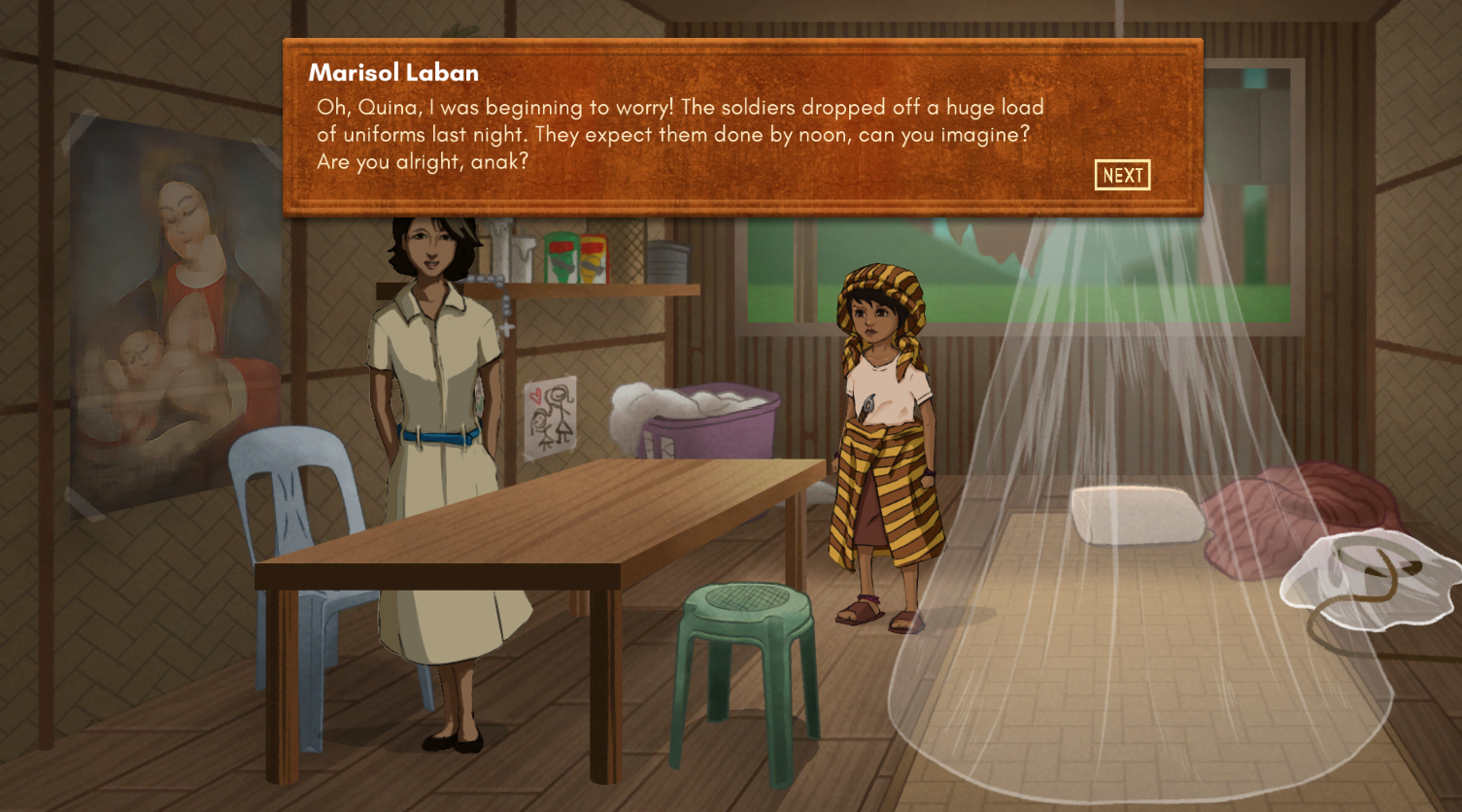 CHOOSE YOUR PLAY STYLE:
Throughout your quests, you will encounter ancient Filipino magical creatures hindering your way forward.
BATTLE MODE
In BATTLE MODE, fight against the enraged creatures with Edgar through grid-based tactical battles.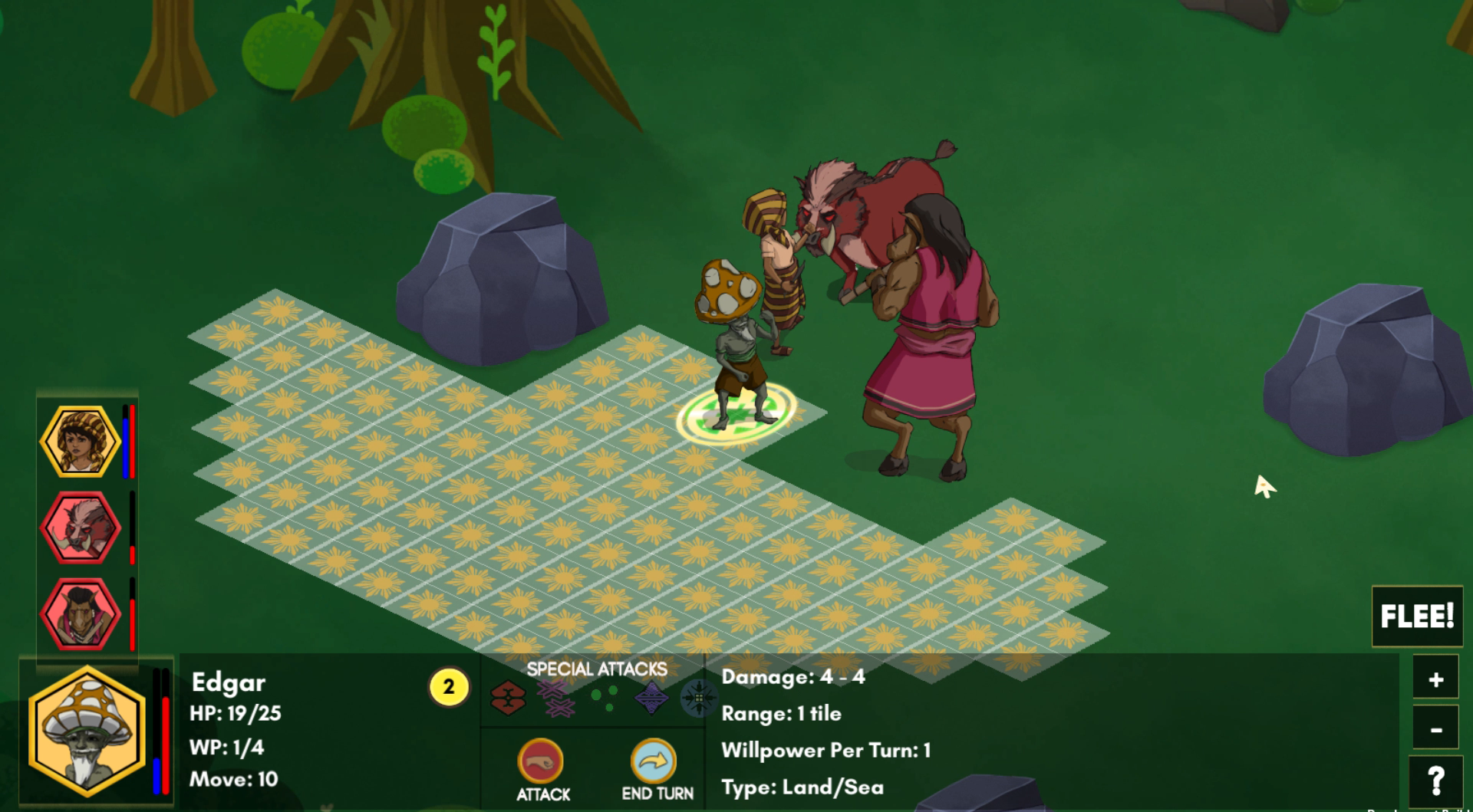 Craft potions for the local albularya (shaman woman) to gain new special attacks.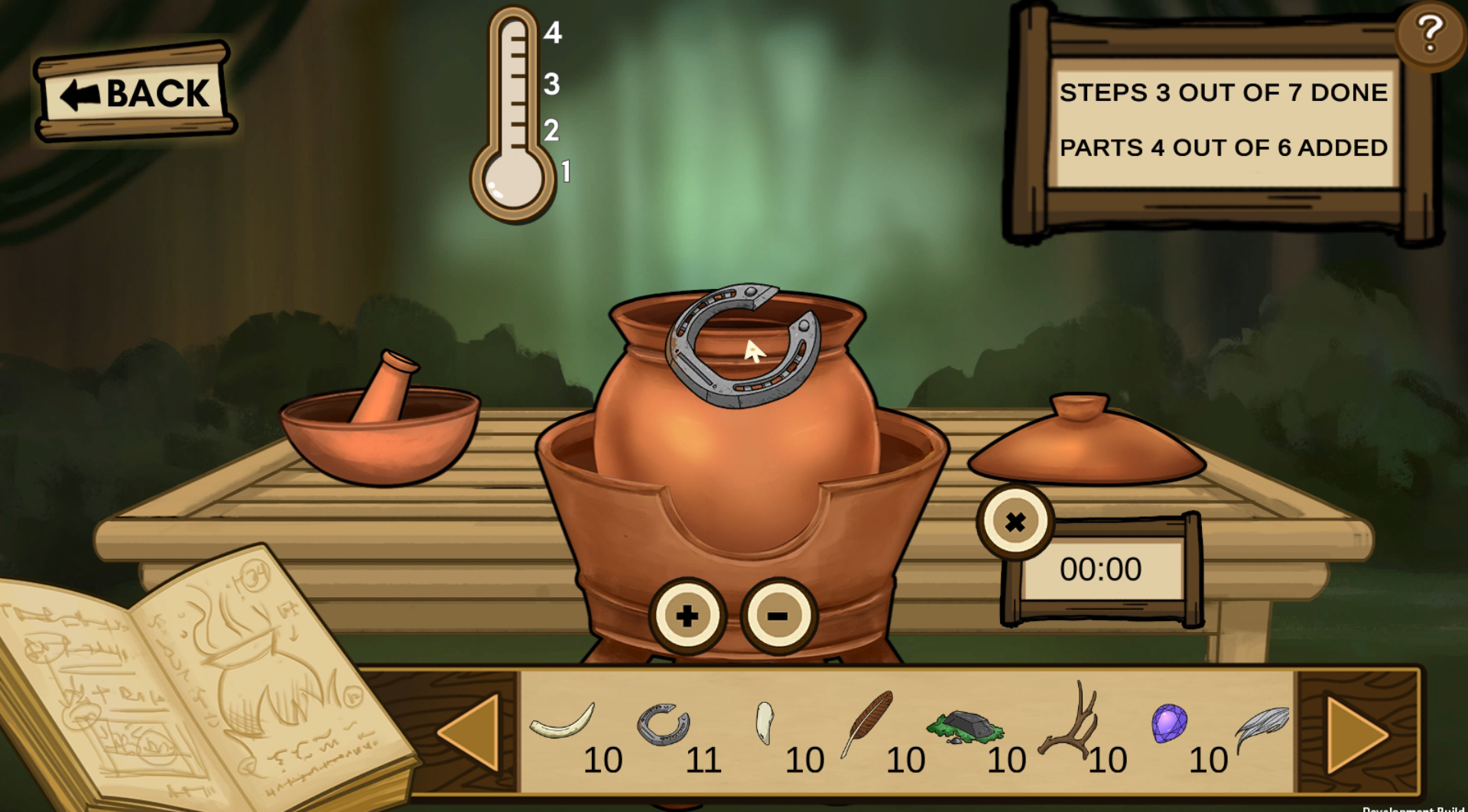 DISCOVERY MODE
In DISCOVERY MODE, fight creatures by answering trivia questions on Philippine culture, history, and mythology.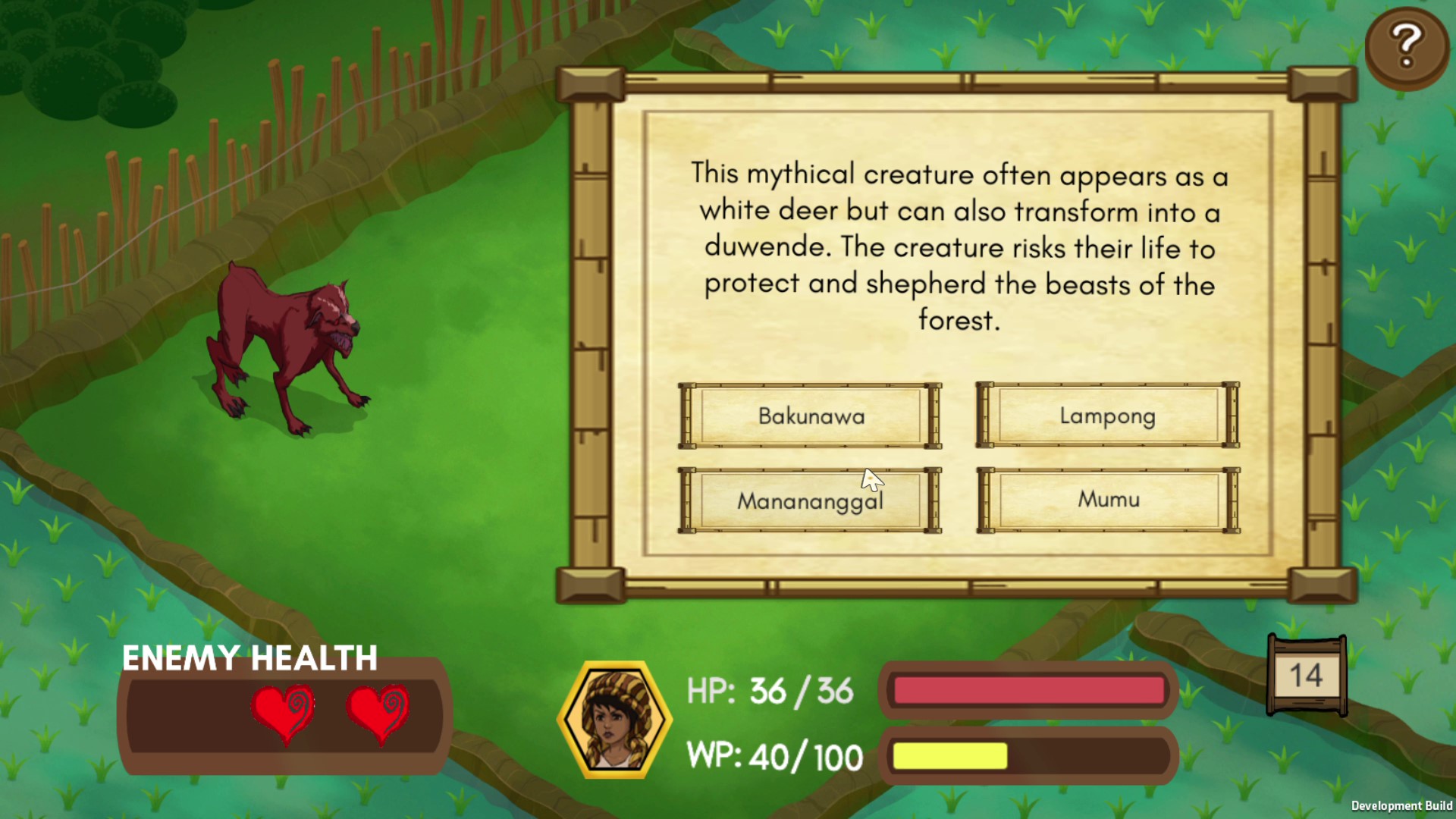 LANGUAGE LEARNING
Collect Tagalog words and build your dictionary to translate a mysterious ancient scroll.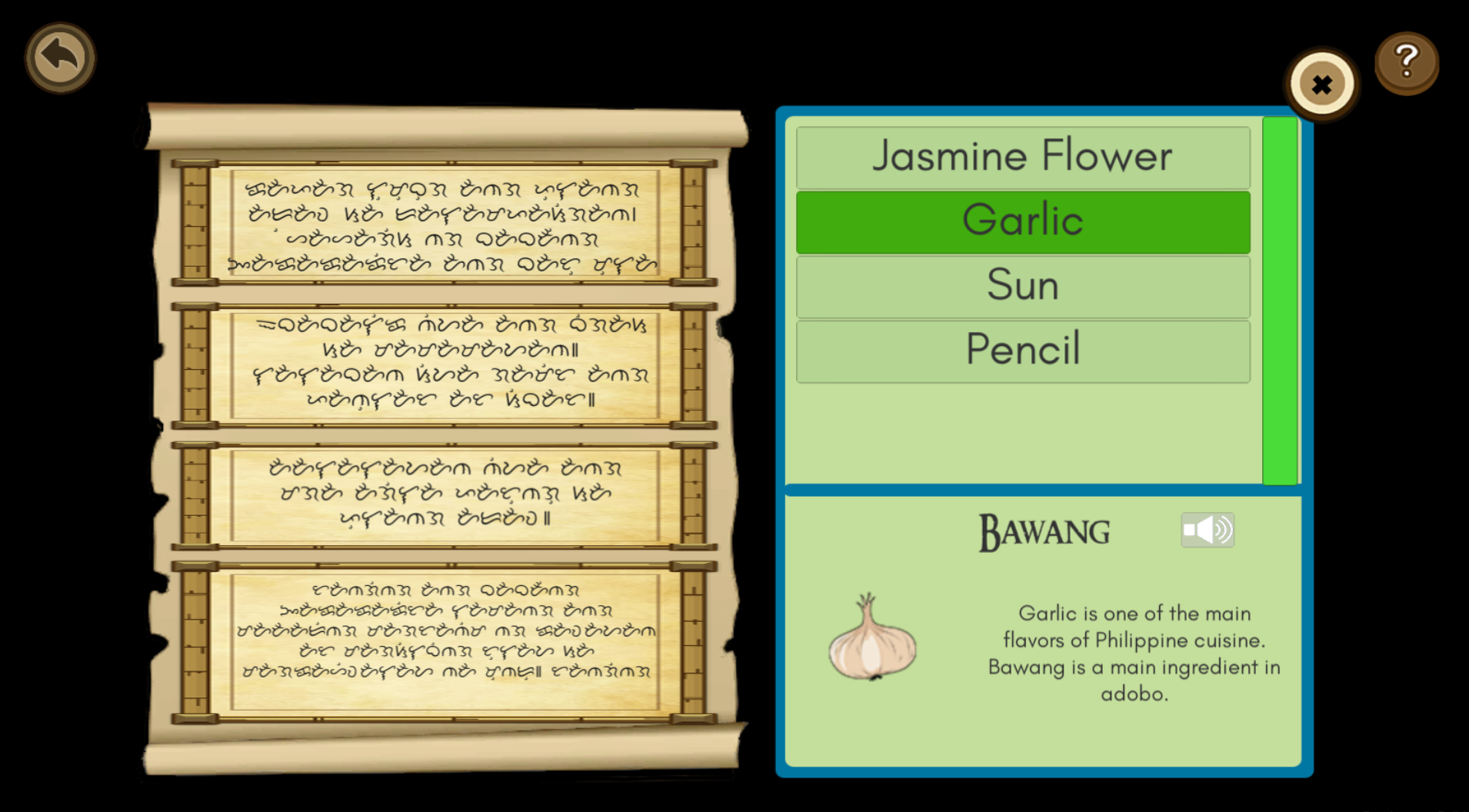 Questions, concerns, or comments? Visit us at www.girlwhosees.com and fill out our feedback form. We want to hear from you!
Purchase
In order to download this game you must purchase it at or above the minimum price of $11 USD. You will get access to the following files:
the-girl-who-sees-win.zip
315 MB
the-girl-who-sees-mac.zip
295 MB